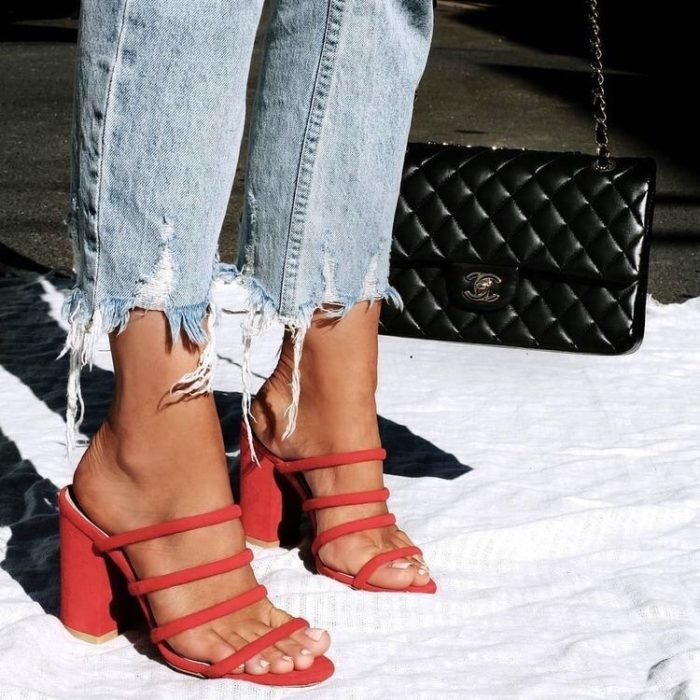 It's no secret that employers love seeing internships on a resume. Outside of showing the obvious — you have relevant work experience — it also demonstrates your drive and passion for the field. Nowadays, finding an internship is all but expected for college graduates, but it's having the right  internship that's really key. Our interns, Olivia and Sofia, are here to chat about their journey in securing an internship with Be Social and how it's prepared them for life outside the classroom. Olivia is a junior at the University of Colorado Boulder (studying Strategic Communication with an emphasis on Public Relations and a minor in journalism) and Sofia is a sophomore at Loyola Marymount University (double majoring in Communication Studies and Journalism, with a minor in Public Relations).  
What were you looking for in an internship?
Olivia:

I knew right off the bat that I wanted an internship this summer, but had no idea where to start or what to look for. I knew that I

did not want to work for a traditional public relations firm or work in a corporate setting

.

I wanted a workplace that embraced creativity and felt relevant to my interests. When I started to apply for internships, I looked for specific key traits: I wanted a small company where I can stand out, develop authentic

relationships, and network throughout the industry

. The

company culture was one of the top factors for me

when I made my decision. I strongly believe if who you are doesn't align with the company and how they operate, it's not the right fit
Sofia:

When I looked for an internship, I knew I wanted an internship with a company that worked in digital media and social media. I wanted my internship be relevant to my majors at school, so I can apply what I have learned in the classroom to my work. I wanted to be able to dabble in the various departments of the company and see all the work that goes into the end game. Even though I am an only intern, I still wanted to feel my voice was being heard. 
Why did you find it important to get an internship?
Olivia:

I've found that experience is the best way to grow. The more experience you have working with people, the more you can grow personally and professionally. What you learn in the classroom is a lot different than what you learn in the real world. College has given me tools to understand the real world, but experiencing the actual workplace is how you move forward. Interning allows you to meet people who have worked in the industry and to build those connections when you're looking for entry level jobs.
Sofia:

I thought it was important to get an internship right after my first year of college because I wanted to be an adult. I knew if I was going to intern, I wanted to be genuinely interested in their work. I wanted to be able to show my creative skills in a professional setting.
What was your process to looking for the perfect internship?
Olivia:

My process began with connecting with people in my immediate circle and taking the time to reach out to them. It was a long process, because I knew I wasn't a fit for a lot of the companies I found. I had interviewed with a few big PR agencies and tech companies, but knew I wanted something smaller with a focus in lifestyle/beauty brands. I found Be Social through a friend of a friend and reached out to her about her position. Ultimately, it came down to networking and using the connections I had made in college.
Sofia:

My process to looking for the perfect internship was not easy. I knew I didn't want to start at a huge media company like HBO or NBC; I didn't want to feel like just a number for my first internship. I was able to connect with a family friend, whose startup company was looking for interns. I had interned at a few other companies and researched Be Social enough to feel like it was going to be a good fit. I reached out, interviewed, and got the internship. . 
What was the hardest part of looking for an internship?
Olivia: The hardest part of looking for an internship was hearing back. Most companies are getting tons of applicants and just don't have the time to go through each email, each resume, and each person. It was very difficult for me to remember to follow up and to make myself stand out to each company/or person that I was reaching out to. It was also very hard for me to make myself marketable and to make my experiences seem valuable and useful to them
Sofia:

The hardest part of looking for an internship perfecting my resume so it fits the company I was applying for. I think I edited probably 20+ times before I sent it in to Be Social. Make sure you proofread and have someone else edit your resume and cover letter, because that first impression is key.
How did you prepare for the interview process?
Olivia:

My interview was over the phone and

I prepared by doing a ton of research on the company and the position that I was interviewing for.

I made sure I was

a total expert on every aspect of the company

because nothing is worse than not knowing what the person interviewing you is talking about. I

also prepared questions

because asking questions in the interview shows that you are passionate and engaged in their work.

Sofia: I had a phone interview and I prepared by familiarizing myself with all their social media platforms beforehand (since they specialize in social media). Since the interview was not face to face, I made sure I was being fully alert, upbeat, and ready to respond with intelligent answers.

I wanted to make a strong first impression, even if it wasn't in person. I also had questions prepared to ask them at the end of the interview, so they knew I was serious about interning for them. 
What are you hoping to get out of this internship? What is your goal?
Olivia:

I'm hoping to get as much experience out of this internship as I can. That being said, I initially started at Be Social in the digital department, but expanded to work with the Influencer team as well. My ultimate goal is to gain enough knowledge and learn enough so I'm able to bring my skills to future employers. I also want to stay connected with the girls at Be Social and continue networking in this industry.

Sofia: I want to learn about all areas of influencer marketing: talent management, media relations, content creation, and more. People don't usually realize all the work that goes behind influencer campaigns, and I want to know enough about them to fully integrate myself in any department. In addition to getting my work done, I wanted to build strong relationships with the women in the company. I've found it super helpful to have mentors who are encouraging and supportive.