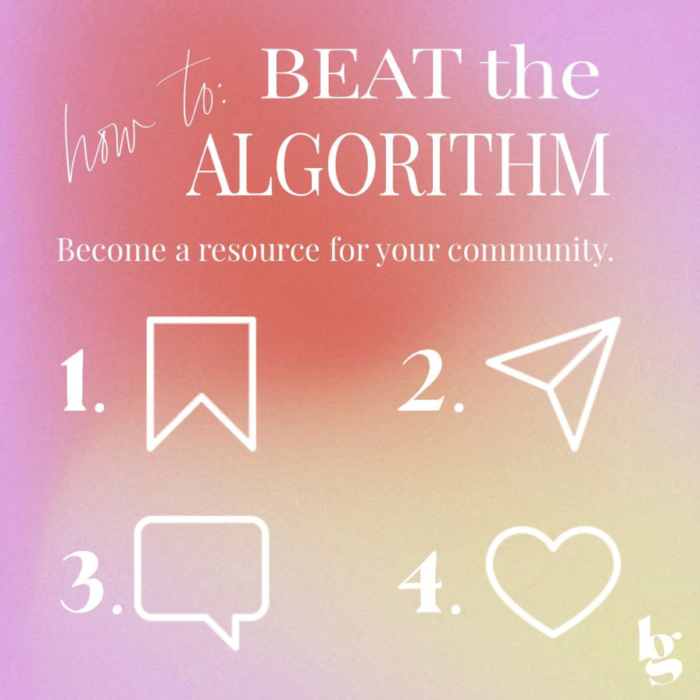 The Instagram algorithm, or algorithms we should say, are hard to get a handle on. Once you feel like you're in a groove it changes and you have to work on a whole new strategy to put in place in order to stay on top of everyone's feed. Aside from maximizing your usage of Instagram's newest video features like Reels, Lives, and IGTV there are a few things you can keep in mind while creating your content to make sure that it is something that your audience will be engaged with.
Here's our hot tip: create content that's worth saving and become a resource for your community! Instagram is no longer a "photo-sharing" app and whatever you make of that announcement there's one thing that holds true in the way that the app has changed over the last few years. Although followers still value pretty pictures what they value more is an account that can be a resource to them. Before you start on your next batch of content creation ask yourself, "What do my followers gain from viewing this content" are you giving them tips on how to style fashion's latest trends or how to edit their next reel? If you're not offering them anything other than a pretty picture of flowers and coffee maybe save that post for another day and think about what you could offer them instead.
Now that you've nailed your purpose and are giving your audience something to gain from following you let's get creative and produce some top-notch content that is sure to keep your audience engaged!