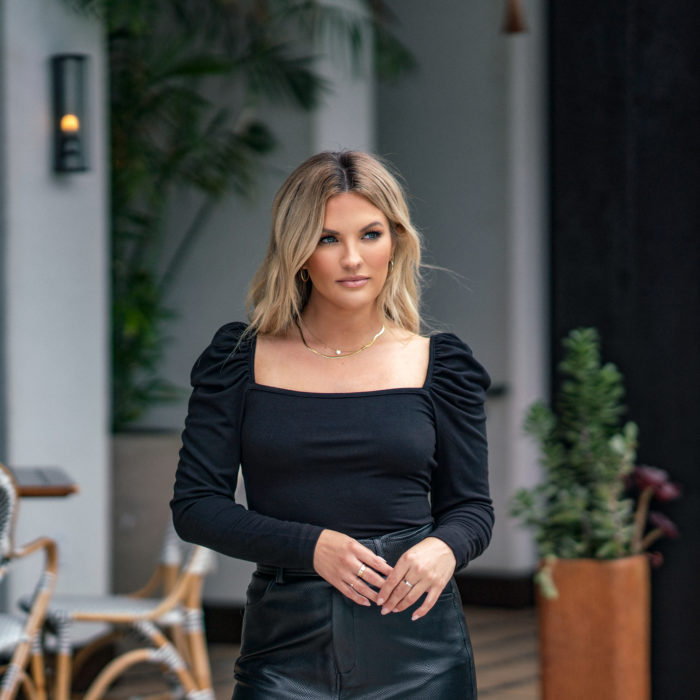 It's a BIG day for our girl Becca Tilley. After many months in the making, her clothing line for Macy's is here and we are in love!
Becca Tilley x Bar III for Macy's is a dream come to fruition for Becca; one that she didn't even believe was real in the beginning. In a recent conversation with Bustle, Becca talks about how she questioned if it was her they truly wanted for the collaboration. As someone who always wanted to do something in fashion, this came as the perfect opportunity.
Becca had complete creative freedom while creating her line, so fans and followers will truly be getting a piece of her style.  She tells Bustle, "I was thinking what would I wear? What would the people in my life wear? I was thinking about my friends. I pay attention when I've seen other people put out lines. I've read comments and seen what [shoppers] want more of. What were they looking for? … I wanted to choose not only what I would wear but what other people are looking for."
The exclusive Macy's line features bright colors, fun prints, and classic silhouettes. Each piece can be worn separately or together for a casual day with the girls, a work day, or a night out on the town. The line carries sizes XXS-XXL and offers an affordable price point between $39.50-$129.50 and can be found in stores or online.
We couldn't be more proud knowing what hard work Becca has put into this project!