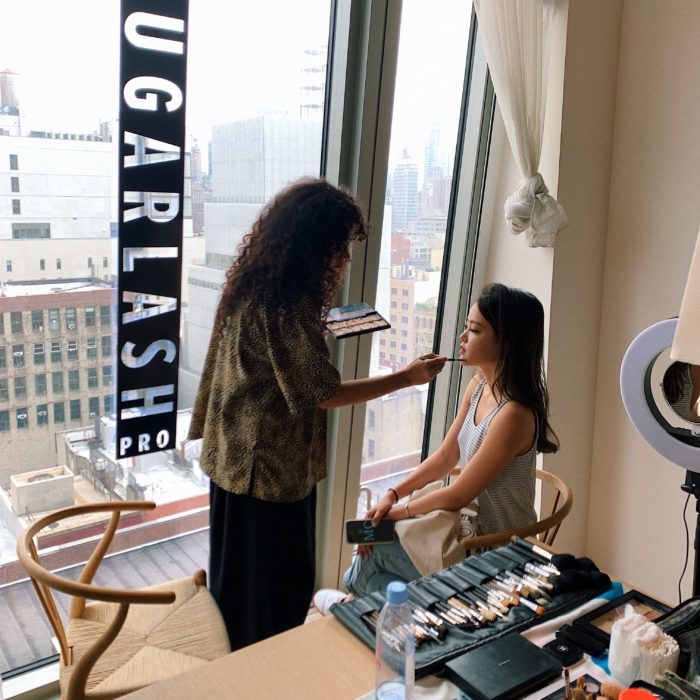 Last month, Be Social Group took our client Sugarlash PRO to New York City, where we invited a handful of beauty publishers and influencers to experience the unrivaled quality of their eyelash extensions. Courtney Buhler is the founder and CEO of Sugarlash PRO and under her leadership, Sugarlash PRO is now the leading educational service for lash artists across the globe (over 50,000 artists across 60 countries) and a multi-million dollar business. But the eyelash industry is still relatively new, which is why Buhler wants to make it as informative and accessible as possible.
Previously unemployed and a single mom, Buhler got into lashing to support herself and her family. She quickly realized how unregulated the industry was with many artists not having proper training or proper safety precautions. Now with more than 10-years of experience running Sugarlash, Courtney has single-handedly changed the industry on its head. She has since built a reputation for Sugarlash as the leader in the space with its high-end products, elite training capabilities and award-winning lash artists.
In New York City, we were able to connect with leading industry experts and content creators with an honest talk on eyelash extensions. When done properly, lash extensions are beautiful, simple, and cause no harm to the natural lash whatsoever. Influencers and press were able to get their own set of extensions through the certifications of Sugarlash PRO and review their experience. Part of the Be Social Group experience is hosting intimate events for clients and influencers alike, fostering genuine relationships while introducing new products and services.
Attendees included: Allure, ELLE Magazine, Glamour, Real Simple, WWD, W Magazine, Harper's Bazaar, Byrdie, and a handful of select influencers from our database. If you're interested in becoming part of our influencer network or hearing more about our services, please e-mail contact@besocialgroup.com or influencer@besocialgroup.com!