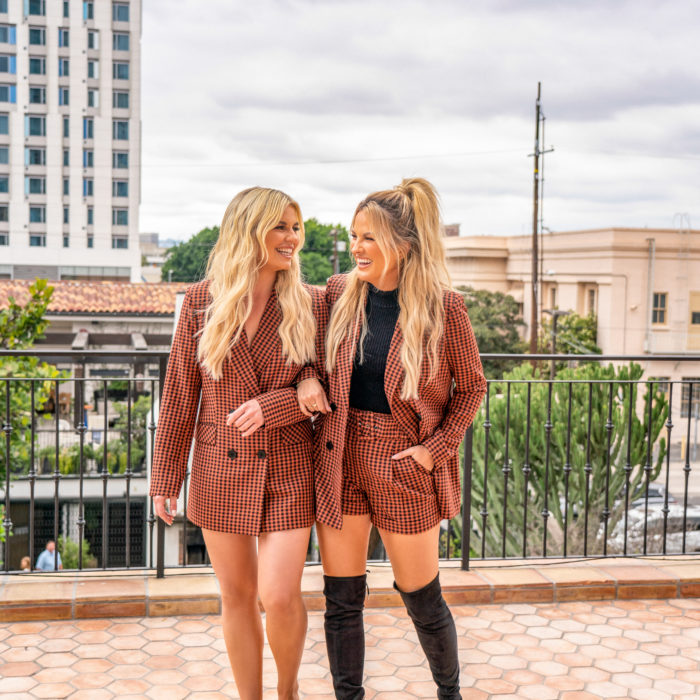 Fall is in full swing, which means the temperature is finally dropping. While that might be true in theory, Los Angeles doesn't seem to get the memo right away. Let's face it, Southern California probably won't really start feeling like Fall until it's almost Winter. While the whole day might not be freezing, the end of Summer means we at least won't be burning up from sunup to sun down. Fall weather should mean fall fashion, but how does one dress when brisk mornings turn into hot afternoons? We put together a list of a few pieces you might want to add to your wardrobe.
Cardigans:
A simple remedy to the weird weather is simply to layer! A cute oversized cardigan is the perfect piece to add to almost any outfit. A piece that works with dresses, jeans, and everything in between, a cardigan is a fall staple that will never go out of style.
Midi Skirts:
Summer usually means a lot of sundresses and skirts, which are always fun to dress up in. While we need to stay warm, it can be boring to wear pants all the time. A midi skirt is the perfect compromise between dressing warm and cute. Not to mention, it's an easy piece to dress up with booties and a sweater; or dress down with sneakers and a t-shirt.
Coord Sets:
Not only are they super cute, they're so effortless it's hard to not wear every day. One of our favorite sets for this season is made by none other than Becca Tilley x Bar III. A blazer and matching shorts can take you from the office to a night out. Wear it with thigh high boots for the brisk nights, or strappy sandals for a daytime look.
Silk:
Silk is making a major statement this year. Not sure about you, but we can't have enough silk skirts and slip dresses in our closets. Silk is the perfect material for Fall because not only does it add a touch of sophistication to your ensemble, it's also extremely comfortable. Besides its looks, silk also regulates with your body temperature, so you're never too hot or too cold.