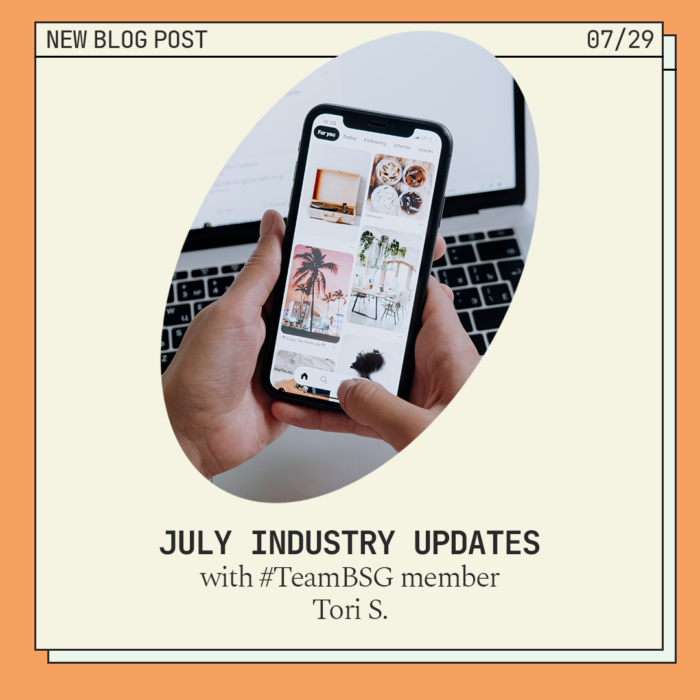 Summer is in full swing and if anything has remained true it's that content creation only gets hotter in the summertime. We're bringing you all of the industry updates from our favorite apps and platforms so that you can be fully equipped with the facts to master your social strategy this season. Keep reading to see what's happening behind the scenes on socials' top platforms.
 Twitter is bringing back its public verification system 
The new verification criteria will require accounts to fall under one of six categories; Government, companies (brands and organizations), news organizations and journalists, entertainment, sports and gaming, and lastly activists, organizers and other influential individuals. 

Twitter is also looking to add an overview section to profiles, which will include things like pronouns, area of expertise, and more unconfirmed information
Spotify and Facebook have launched their Clubhouse competitors
In March, Spotify acquired Betty Lab who created the app 'Locker Room,' which provided the groundwork for Spotify to create

Greenroom

. 

Greenroom's focus is to talk music, sports, and culture 

Anyone can download the app and a Spotify account is not required

Facebook's Clubhouse dupe,

Live Audio Rooms

, also launched a few days after Greenroom

The Live Audio Rooms is currently available on the Facebook iOS app to some US-based public figures and groups

Along with their Live Audio Rooms, Facebook is also launching podcasts on their platform

Spotify and Facebook are the latest to join the Clubhouse competitor market following in the footsteps of Discord, Reddit, and Twitter. 

Slack and LinkedIn also have plans to launch their own platforms
Ads will start to appear on Instagram Reels
Ads will now appear while scrolling through

Instagram Reels

 

These ads will have the same format as a normal Reel, similar to TikTok 

This is the latest update to Instagram Reels, which launched in August 2020

Instagram has yet to report on any specifics about the format's performance, but they state that it is still growing and they are "not yet happy with it."
TikTok is adding 'Jumps' to videos
Jumps are mini apps that creators can embed to their videos which will open links within TikTok for things like recipes for example

TikTok's 'Jumps' feature has been in beta mode and is now rolling out to a wider audience

Companies like Quizlet, Whisk, and Tablelog helped develop Jumps, and more companies like Buzzfeed and IRL are slated to join
Instagram now allows you to upload posts from your desktop
The app is currently testing this functionality, but it should be available to everyone

Instagram has been slow to implement features from its app to desktop but understands many creators access it from desktop
Did you find these insights helpful? Are there any other industry secrets you want to hear about?