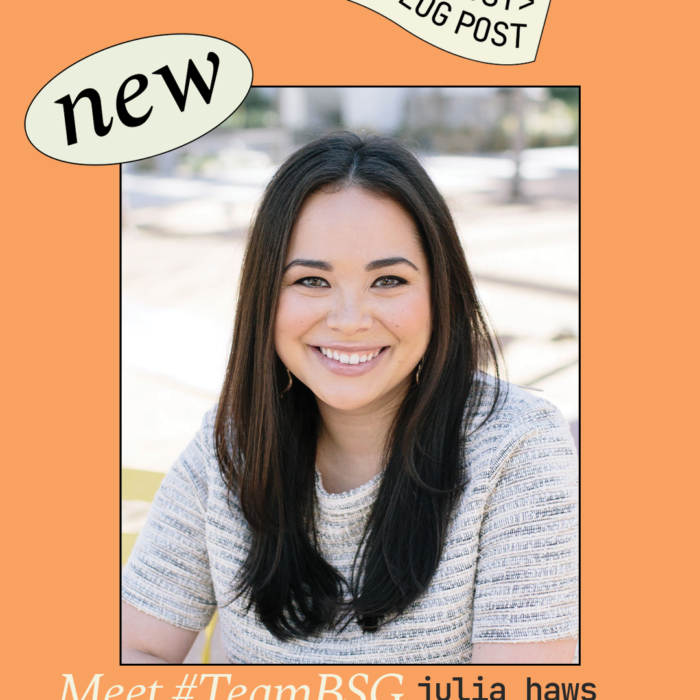 First and foremost, tell us a bit about you!
I was born and raised in the Midwest and spent the last decade in Texas – big fan of breakfast tacos and queso! After sneaking in a 2020 wedding just weeks before the pandemic hit, my husband Jimmy and I moved to Colorado last spring to be closer to family. We now live outside of Boulder with our two dogs. 
How long have you been at BSG?
I joined the team at the start of this summer, so just shy of 2 months! 
What do you do in your role?
I'm the Director of Influencer and spearhead paid campaigns for our top brand clients. I essentially play matchmaker for a brand hoping to partner with influencers, and it's extremely rewarding making those connections.
What's the best part about BSG?
The people! My former "work wife" from a previous company encouraged me to apply for the role, and it's been fun to join forces again. It was obvious that the Be Social team is a tight-knit group and everyone thrives on building relationships with each other and our clients.
Favorite LA spots?
The Butcher's Daughter is top on my list whenever I get to visit LA. I just love when a restaurant can incorporate all. the. plants. Nobu Malibu will always be my favorite for seafood (and scenery), but I'm also a sucker for Italian. I've only been to Bottego Louie once, and I'm ready to go back for seconds!
You mentioned you have two dogs – tell us more! 
We have the sweetest Golden Retrievers. Our first fur baby is Murphy (4) who was born in Waco, TX and just discovered snow during his first Colorado winter last year. We're pretty sure he's a husky trapped inside a Golden's body. Our second pup is Finn (1) who we adopted a few months ago. He's an English Cream White Golden, so my husband and I joke that Finn has a British accent and Murphy has a good ol' southern drawl whenever we impersonate them. 
Lastly, what's a quote you live by?
I'm a firm believer in "kill 'em with kindness" and strive to live my life through positivity…basically, The Ted Lasso Way! My favorite quote will always be "Darkness cannot drive out darkness; only light can do that. Hate cannot drive out hate; only love can do that." – Martin Luther King, Jr.