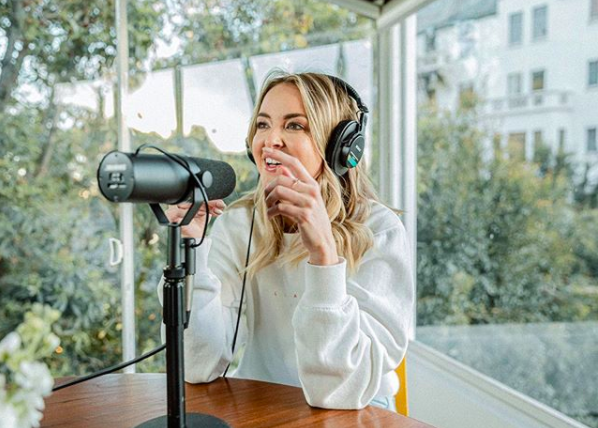 In the midst of a worldwide pandemic, we all needed a little pick-me-up. What better way than a podcast centered around optimism and positivity? From blogger, to entrepreneur, to breakout reality TV star, Kaitlynn Carter can truly do it all. She's also adding podcaster to her roster of talents with the launch of her much anticipated podcast, "The Bright Side."
Though the podcast launched in May, this is a project Kaitlynn has been planning for several months. The idea behind the project is, "it's all about optimism, happiness and contributing to others' lives in positive ways," Kaitlynn posted on her Instagram. Each week, she sits down with a variety of guests with different backgrounds to give us an insight on how positivity can come from negative situations.
Her guests have included Rachel Zoe, Ngozi Musa & Sophia Hunt, Pete Lee, and Maty Noyes. New episodes are released every Monday on all major podcast platforms. Don't miss out!