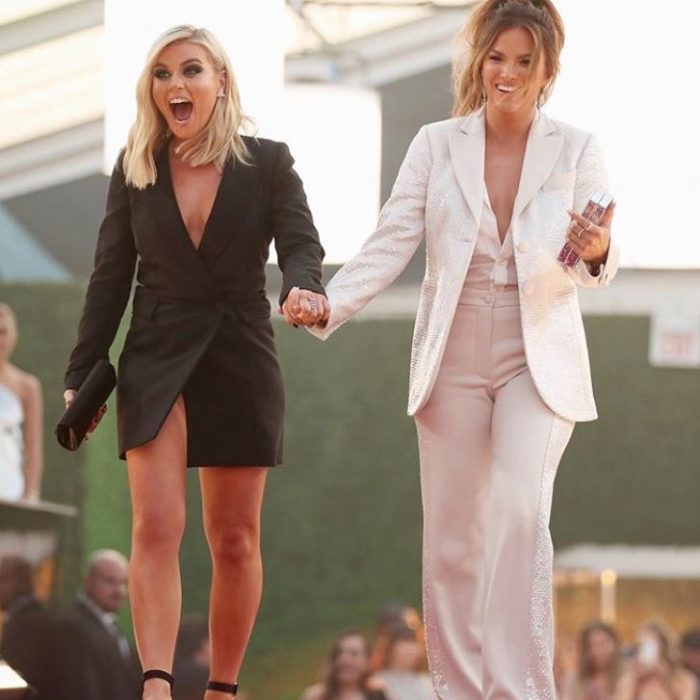 Two of our favorite podcasters and dear friends have been nominated for an E! People's Choice Award for the second year in a row! Scrubbing In with Becca Tilley and Tanya Rad was nominated for the first time last year and won choice Pop Podcast of 2018. In their category, "Scrubbing In" beat big names like Amy Schumer, Anna Faris, and Oprah. 
Scrubbing In with Becca Tilley and Tanya Rad is a weekly podcast through iHeart Radio. Each week Becca and Tanya talk with celebrity guests, about their love lives, their friendship, and mutual obsession of Grey's Anatomy. Through their openness, honesty, and humor, listeners feel like the podcast is their weekly girl time with their best friends Becca and Tanya. The "Scrubbing In" listeners have become a community of Modern Women supporting each other through life.
This year, "Scrubbing In" is nominated alongside Armchair Expert Podcast with Dax Shepard, Bitch Sesh: A Real Housewives Breakdown with Casey Wilson and Danielle Schneider, Getting Curious with Jonathan Van Ness, Off the Vine with Kaitlyn Bristowe, The Joe Rogan Experience, Whine Down with Jana Kramer, and WTF with Marc Maron.
We couldn't be happier for Becca and Tanya! Help us make them back to back champs by voting here. Official voting has begun, and fans can vote up to 25 times per day in each category until October 18. The 2019 E! People's Choice Awards airs live on Sunday, November 10.